---
AutoCentral : Online Vehicle Booking Software
AutoCentral is the leading online vehicle booking system for car pools. And with the latest enhancements it keeps on getting better, by providing flexible customisation and comprehensive usage charts/reports. More info.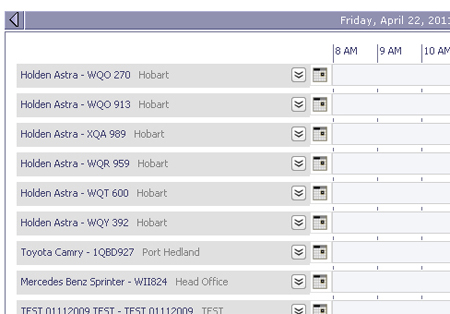 Features:
Browser-based: AutoCentral runs from any computer, anywhere
Minimal capital investment
Online service: no software to install
No upfront licensing costs: You only pay-as-you-go
Available 24 hours a day, 7 days a week
Maximise fleet usage and manage fleet availability in real-time on the Internet
Reduce Your Fleet Size Usage reports help you maintain a lean vehicle fleet!
Car Pooling: Reduce vehicle use (and carbon emissions!) by using our book a seat on an existing booking feature
Vehicle log books help keep track of private use and help minimise your company's fringe benefit tax liability
FREE upgrades and updates
Your FREE 30 day trial starts now!
For a FREE 30 day trial, visit autocentral.com.au/freetrial now.


Keep up to date with all the latest news, tips & tricks and get up to speed with our tutorials.